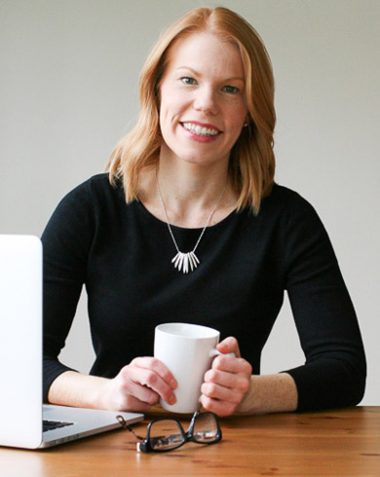 Hey! I'm Sarah, the girl on the other side of your computer screen – recipe developer, photographer, and writer at Oats & Yummy. Welcome to the place on the web where I share my collection of sweet treats with a wholesome twist!
I'm a lifelong food lover who spent quite a few childhood hours glued to the TV watching Martha Stewart, Rachael Ray and Emeril (BAM!). Watching these kitchen masters in action led to an early interest in cooking, which has continued to grow throughout my life.
My training in the kitchen consists of A LOT of trial and error – all while cooking my way through mountains of cookbooks, magazines, and food blog recipes. I truly believe that anyone can learn to cook with a little practice!
I'm a proud mom of two little kitchen protégés who help me out – mostly in the taste-testing department. Because I'm cooking for a family, the majority of recipes you will find here are quick, healthy, and kid-approved.
Rounding out the team here at Oats & Yummy is my husband Derek, who wears the many hats of taste-tester, dishwasher, tech support, and cheerleader.
A few random facts about us:
We live in Ohio California and met at the University of Dayton – Go Flyers!
Derek works as a software developer and I am a physician turned stay-at-home-mom.
We love to travel and explore, but have a knack for ending up at our favorites: Disney and Vegas ← not with the kids!
The most frequently consumed food in our house is oatmeal, which inspired our blog name.
As a child, I asked for a food dehydrator for Christmas and my parents actually bought it for me. My semi-obsession with kitchen gadgets continued through college with the Gizmo, and, more recently than I care to admit, a Yonanas and a Sushezi.
Derek knows the way to my heart is with ice cream – we went to Ben & Jerry's on our first date. Phish Food is still his favorite, but mine is Jeni's Brown Butter Almond Brittle.
Thanks for visiting! I hope you'll stay a while, browse the recipes, and keep in touch on Facebook, Instagram, Pinterest, and Twitter.
Happy cooking! ♥ Sarah